On the morning of February 21, green watermelons are seen thriving in a green house in Hanting District of Weifang City, East China's Shandong Province.
In order to ensure that watermelons are ready for market as early as possible, farmers have sorted out excellent varieties, and improve the soil quality to create a favorable environment for watermelon growth.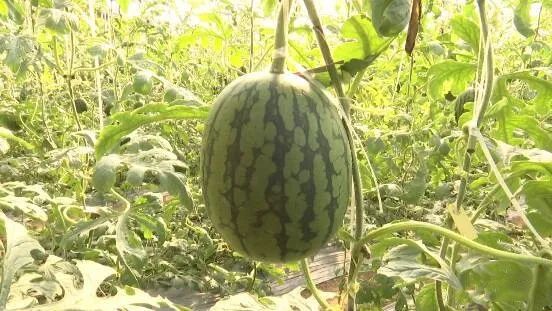 It is estimated that about 4,000 watermelon seedlings are planted in a greenhouse covering an area of 2 mu, yielding more than 10, 000 jin of watermelons.
The unit price of watermelon in early spring is high, which guarantees the farmers' income. Now, in Hanting District, these early-spring watermelons have become the "fruit to wealth" for farmers.